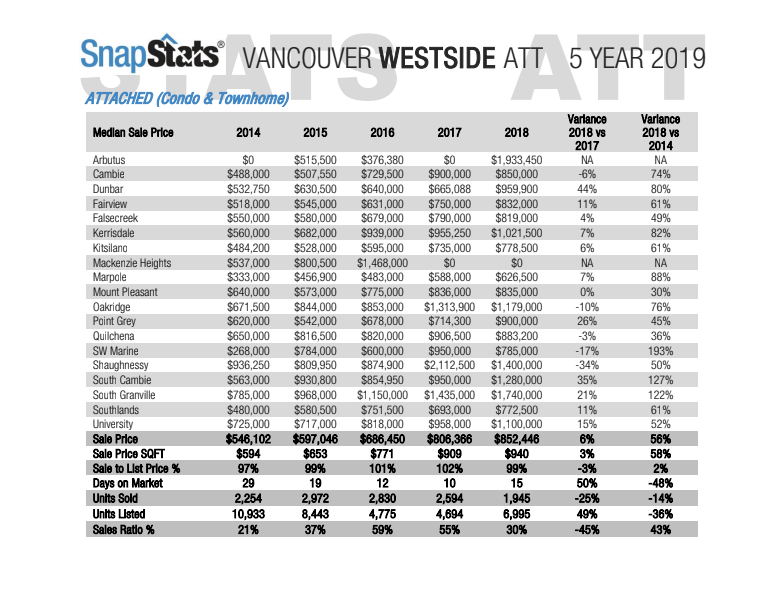 The Fairview neighbourhood of Vancouver's Westside saw median prices increase by 61% for condos and townhomes since 2014.  Know for its exceptional city views and central location Fairview has long been a popular destination for those looking to buy a condo or townhome in Vancouver. The median price in 2014 in Fairview for a condo or townhome was $518,000, whereas in 2018 it is now $832,000.  First time home buyers looking to enter the market with a home on Vancouver's Westside face increasing challenges as affordability becomes out of reach for many. 
Looking for information specific to the Fairview Vancouver neighbourhood?  
Contact us
 for a free "market snapshot" report tailored to your home buying or selling needs.